new in
VILLEROY & BOCH
2021 is the year of new design icons. Get inspired by our breathtaking new products coming this year. Explore our specially selected premium collections. 
Are you looking for a sandal this summer that molds into you feet leaving you with the perfect fit? We've got your feet covered. Shoes with a contoured foot bed for superior comfort all day long. One of our favorites is The Granada Sandal in black. It has different straps than the average pair of Birkenstocks. They still have that same foot comfort though!
Adorable and comfy? Sink your feet into these!
Not your usual Birkenstock look, giving you two straps with a buckle to adjust this comfy sandal to your liking. Dr.'s have even called Birkenstocks one of the top 4 healthiest travelling shoe, or recommend for complete foot comfort. Dr.'s say your shoe should not be able to fold completely in half, you should have some flexibility in the toes but you should not be able to have the front of the shoe touch the back of the shoe. They should also have a firm heel cup and should not collapse when you squeeze it. A bonus is you can slide your orthotics or additional arch support in if needed. Birkenstocks give the ultimate comfort, who can say no to that?
The Granada sandal stands out with its natural look. It is characterized by its two perforated main straps. This is the perfect combination of femininity and function! The upper is made from the skin-friendly, hard-wearing synthetic material Birko-Flor® in a sophisticated nubuck look which boasts a texture and color that could almost be mistaken for real leather.
The Granada sandals by Birkenstock have an anatomically shaped cork-latex footbed. The upper part is made with Birko-Flor® nubuck. The footbed's lining is suede which molds to your feet over time of wearing them making these shoes comfortable and adorable! So get your pair today!
The blank Ophthalmic Gucci sunglasses are a must have this summer. This pair of sunglasses isn't just for sun blockage, but also a fashion statement.  You can turn night into day with these lens.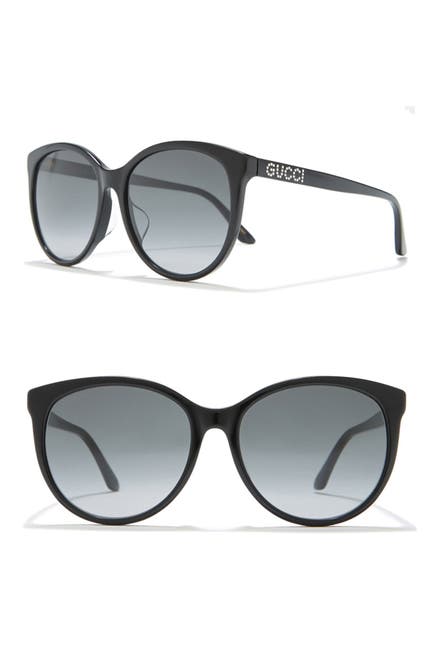 For example, the Ophthalmic sunglasses have the cat eye look to them.  The frame was designed to give women the confidence they want when they wear sunglasses.  These are a pair any woman would want to have in her collection of sunglasses.They are classic chic.  Plus black goes with everything.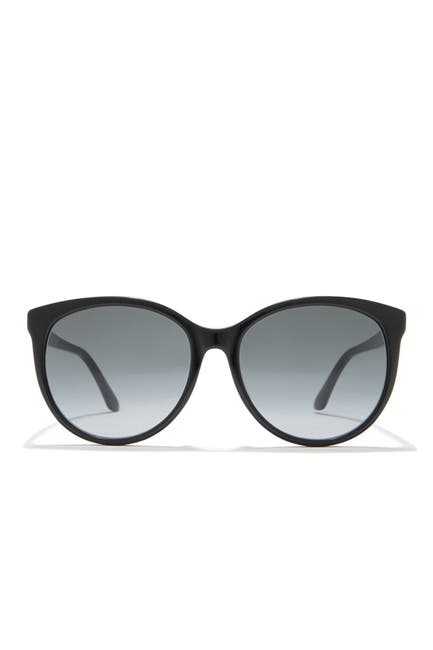 The lens style of these sunglasses are not like any other pair you will own. If  you  have an angular face round eyeglasses are a perfect fit for you.  The plastic frames on these pair are comfortable to wear around the ears and nose.  Sunshine is not exactly needed when wearing these. The reason for this is because the lens turn your light from night into day. 
If you're a person who likes to have designer brand names on your garments or accessories these sunglasses are for you! They are jeweled on the side with the writing  Gucci. This will be the perfect staple to sparkle up your summer fashion. 
Put your feet into a pair of sneakers that are light weight, comfortable, and actually feels like you are walking on a cloud. One of the best sellers, The On Cloud X in White/Black has best one of our best sellers. 
The on Running Cloud X training shoes mix training and running into one light and comfortable shoe to help you achieve your goals. These shoes are best mixed with sports, gym sessions, road running, or just everyday wear. These sneakers always feature an extra pair of regular laces along with the on Cloud easy entry speed laces. 
The Cloud X shoes have knit-weave engineered mesh upper provides lightweight breathability and all day comfort! They have a lightly padded tongue and collar with that traditional lace up closure. The dual density and seamless tongue provide enhanced comfort. If that doesn't make you want these shoes, the precision molded heel provides stability and support. CloudTec speedboard promotes the natural rolling motion of the foot making an efficient energy transfer from landing to take off.
Why wouldn't you want a shoe that is ultralight and feels like zero gravity?  So get your pair of On Cloud Sneakers today and start walking on clouds!
Our store
48 Broad St.
Red Bank NJ 07701, United States
Mon - Fri, 10am - 6pm
Saturday, 10am - 8pm
Sunday, 10am - 6pm