Are you ready for a pop of color in your summer wardrobe? 
When spring comes around, most people think of pinks, blues, and purples.  This Max Mara Catullo dress is a bold, beautiful & bright green. Just like fresh cut grass, that is rich in color. It's an eye catching piece, dress for success at any event you attend because green is a trendy color this season. Not only will you feel confident and beautiful, but it will add a glow to your face and skin.    
Breaking Down the Features of The Catullo Dress
Finally a beautiful dress with pockets! Need I say more? Who doesn't love a dress with pockets! This dress has a boat neckline and is made of linen and cotton, two fabrics that blend together very nicely. The belt included adds to the whole look, you can play around with the bow and make it look the way you want!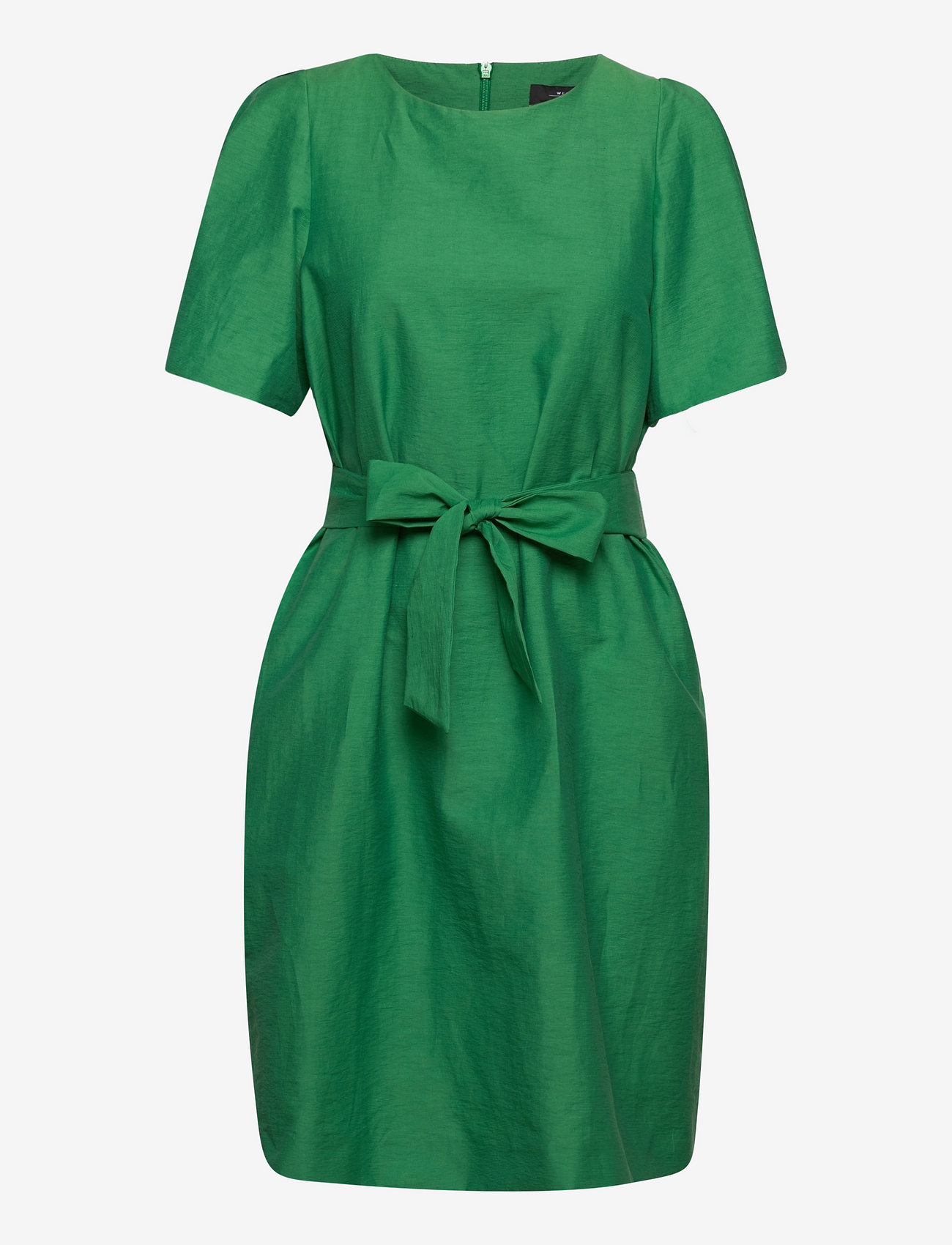 Walk the walk, and make them stare!
When you put this dress on, everyone will be green with envy! You can pair this dress with many different accessories to make it a day dress, or a night dress. Add some sling backs and you're ready for a night on the town, or dress it down with a sun hat! 
Get the trendy look and make them stop and stare in this Max Mara Catullo dress!